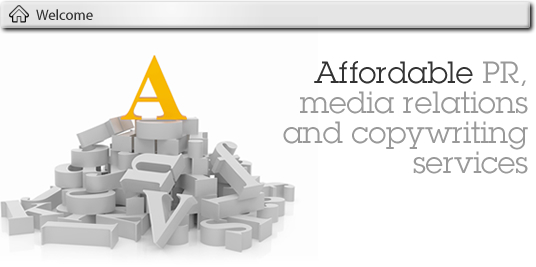 Eagle Eye PR provides affordable PR, media relations and copywriting services designed to help you communicate your business messages clearly and effectively.

We will make every word count to deliver effective communications for your business through carefully crafted press releases and feature articles and through compelling content for reports, newsletters, brochures, websites, case studies and factsheets. We can also provide proofreading and virtual press office services.

Whether you need a complete communications overhaul or just some tips on improving business letters and e-mails, we will make your communications stand out for all the right reasons to give you an edge over your competitors.

If you'd like us to quote for a project or just want some initial advice, please e-mail enquiries@eagle-eyePR.com or telephone 07792 451284.

We'll provide you with no-nonsense, professional advice and a no obligation written estimate.