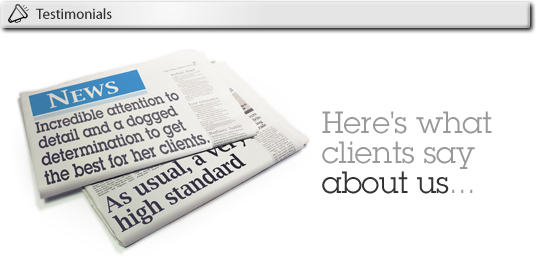 Travel
"Gail and I have worked closely on a wide range of projects and assignments for over a decade. She is fast, accurate and fun - with incredible attention to detail and a dogged determination to get the best for her clients. Highly recommended."
Chris Laming (Communications Director)
P&O Ferries

Construction
"Gail has worked on many editorial projects for Clean Room Construction and has done so in a professional and personable manner. She has prepared news releases, text for our company brochure, editorial for specialist publications and copy for our new website and her work has consistently been of a high standard."
Mike Webb (Operations Director)

Clean Room Construction Ltd
Design


"As a successful design agency it is essential for us to have access to a first class copywriting service. Eagle Eye PR has provided us with professional writing and accurate editing services over the last seven years, enabling us to produce high quality printed and electronic design materials."
Russell Crampton (Director)

Fuelled by Design Ltd
www.fuelledbydesign.com